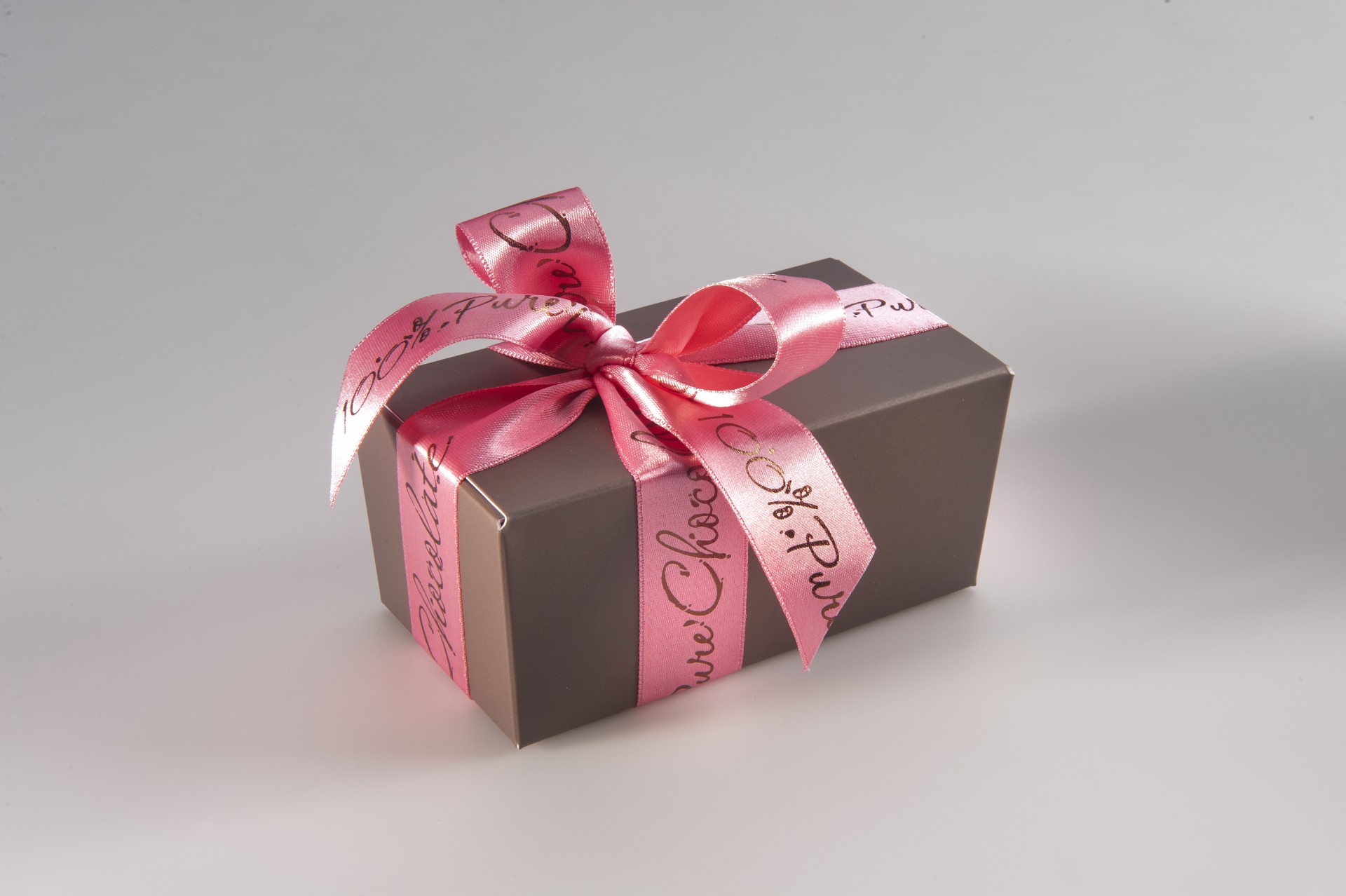 Printed ribbon with your name and logo?
---
Apart from our range of 2 widths and qualities with standard text, we print your name and logo on the ribbon to give it that brand-look.
What can it look like on different packaging?
an overview of our standard range in terms of appearance. Go for the professional look and let your name become a brand.